Does anyone know how to use the gps on here?
Hey @Fabrizio_Macri,
You can use the inbuilt navigation function by clicking on the blue arrow shown in the pic.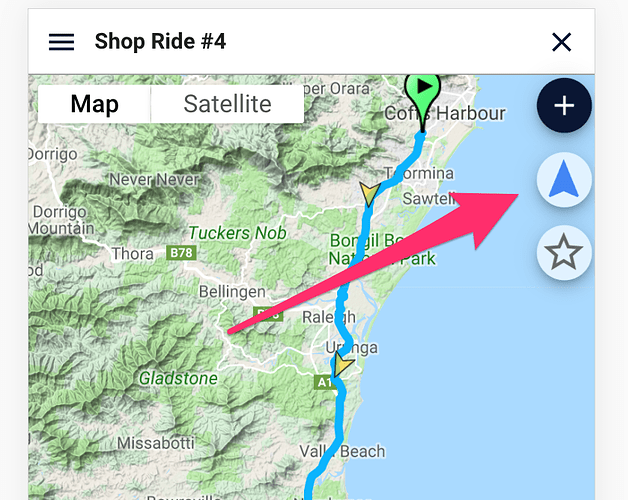 Or - if you have a GPS unit on your bike which accepts GPX track files - you can download the GPX track for a route in the sidebar (click the the (i) button to open the sidebar) . You will find a Download GPX link in the sidebar.